NAMSA Featured On wbur.org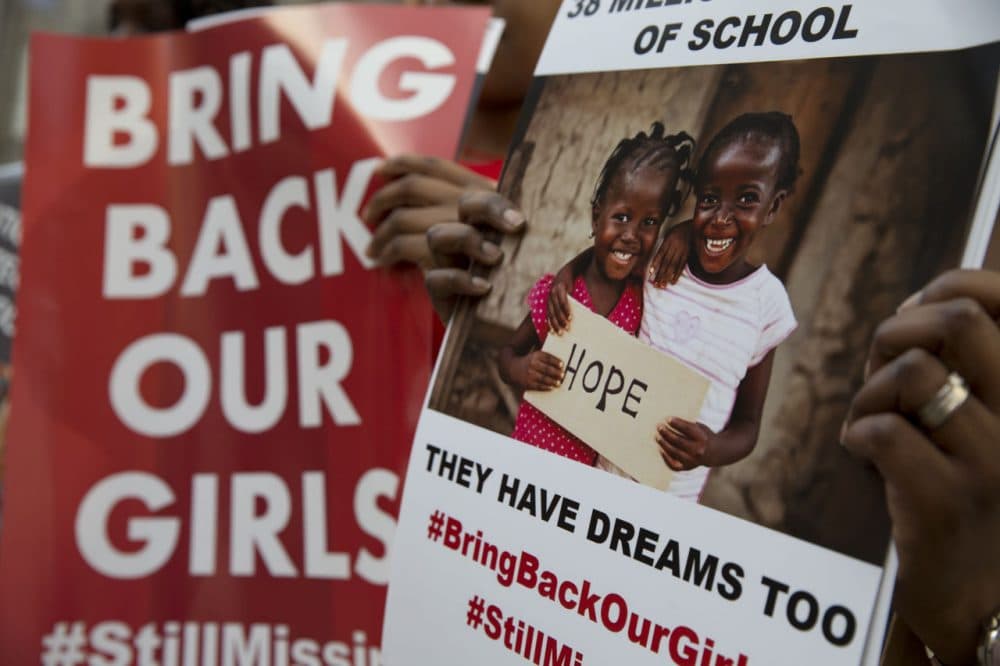 As Boston marks two years since the marathon bombing, a group of local Nigerians is trying to raise awareness about another act of terror.
It's been one year since 276 schoolgirls were kidnapped by terrorist group Boko Haram from their boarding school dormitories in Chibok, a town in northeastern Nigeria. Some of the girls were able to escape, but 219 are still missing. Nigerians here plan to gather at 5 p.m. Wednesday on the Boston Common for a candlelight vigil to mark the anniversary and to raise awareness about the fact the girls have not been rescued.
NAMSA Featured On Boston Globe

Nigerians living in the Boston
area rallied across from the State House Thursday to demand the safe return of more than 270 young girls who were kidnapped last month in their native country by the Islamic militant group Boko Haram.
Watch NAMSA Feature on ABC

Watch NAMSA feature: Click here for Video